Bella Hadid See Through To Boobs At The New York Fashion Week Show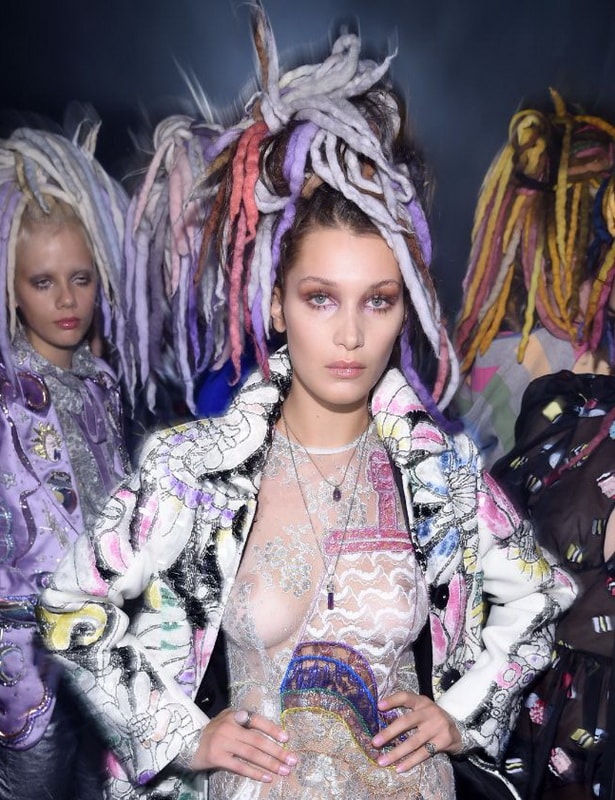 Did you guys watch the New York Fashion Week last week? I looked intensely as I always do because these fashion designers have exceptionally good taste in undressing someone and calling it haute couture… Other reasons why I love fashion shows are the models and you can't blame me! There is such a gorgeous display of women – young, tall, skinny, with cute faces and more importantly, wearing clothes you don't normally see out on the streets.
Well one of my fav babes, Bella Hadid, wore such a skimpy little dress, made out of a sheer net with sparkles at the Marc Jacobs 2017 Spring Show. Forget the glitter guys, look closely because you can see through to some amazing boobies, with nips and all. Her name is Bella and I can't believe it's by accident, I mean look at those breasts, at that unsmiling face! She was named "Model of the Year" by GQ in 2016 and ranked Top 50 Models by June 2016. She is a ruthless big breasted model, my kind of model! Reign away Bella!