Bella Hadid Slight See Through Top In New York City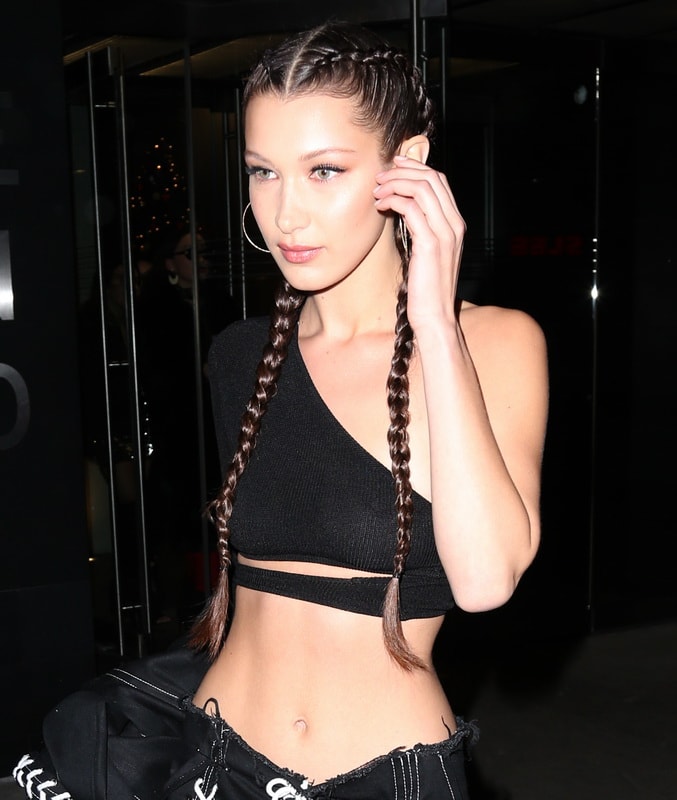 Call back the 90's, they sent a pair of pants to the future! Well it is no ordinary pair because Bella Hadid is wearing them. The supermodel went for a night out in New York City in tied up cowboy pants…I actually can't tell what the hell is going on with her outfit… So I will let the trousers go and focus on her midriff.
Now that is a tiny waist! She looks like you could wrap her with one arm and if you squeezed her tight – she might just break! Such lovely and delicate features almost ruined by laces and weird fashion! She was on her game though with the one shoulder top, almost see through in the flash lights! So we still had a view of the shape of her nipple and boobs. And since she is a super model, that's worth something! A sweet addition were her braided tails, that were as well reminiscent of the 90's! If you prefer something else from Bella, don't worry, we have her in our gallery multiple times and you can check her out here for example!