Bianca Balti Crazy Hot In Sports Illustrated Swimsuit Issue 2017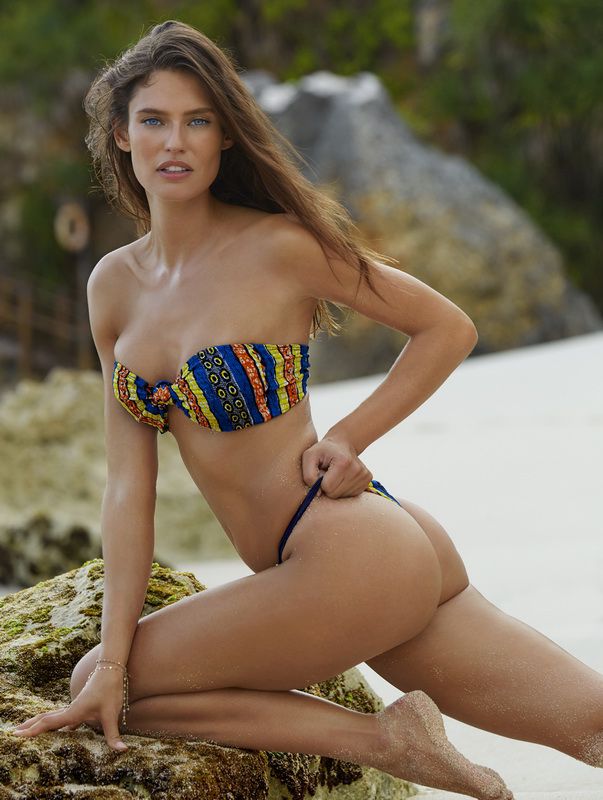 Mio Dio! Or what the Italians say every time they spot Bianca Balti! Of course, the jaw-drop is universal for everybody looking at this gallery of the Italian model in Sports Illustrated Swimsuit Issue 2017. I gotta say, the series is proving to be amazing. After the two tennis players, we get a beautiful model, that appeared in Pirelli Calendar, was a Victoria's Secret Angel, and showed off in several magazines. For us, she is modelling 13 different outfits, not to mention the topless contour!
She is really wicked, posing against the setting lights, but we see why she did it. When your tits look like that at 32, this is the thing to do… well maybe except posting them full frontal ;) If you were to put her on a scale of hotness, she would beat even the dangerous chilly at the top of the list. But not only she is hot, she is also dangerously pulling her bikini down, coming close to a perfect looking pussy – I bet! Words are not enough to describe this gallery so I'll better leave you with the pics…and a box of tissues!