Bryce Dallas Howard Braless Pokies At 22nd Annual Critics' Choice Awards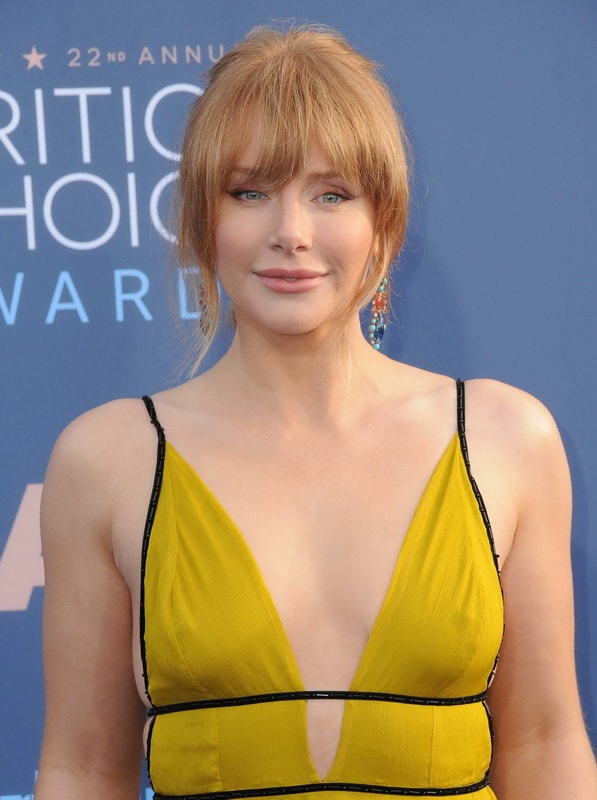 How do you know a girl means serious business? I'll give you three reasons: she has three names – Bryce Dallas Howard, she is not afraid to wear an off-the-rack dress that is inexpensive by Hollywood stars standards, and last but not least…she goes braless. That reason alone is proof enough that the actress is a bad ass! I should have said, first and foremost she walks with her pokies on, with no care and no bra!
She chose the outfit for the 22nd Annual Critics' Choice Awards in Santa Monica where she presented one lucky guy an award. But my focus was on her as she is the real deal in this lovely outfit. Rumor has it – OK, news have it that the dress is sold out since she wore it so I want to take a moment to give a heads-up to all the girls who bought it. Take Bryce's example if you want the attention and let your boobs run free in the flowy dress. Everybody is going to be delighted just as we are now, looking at this gallery!