Articles Under:
Audrina Patridge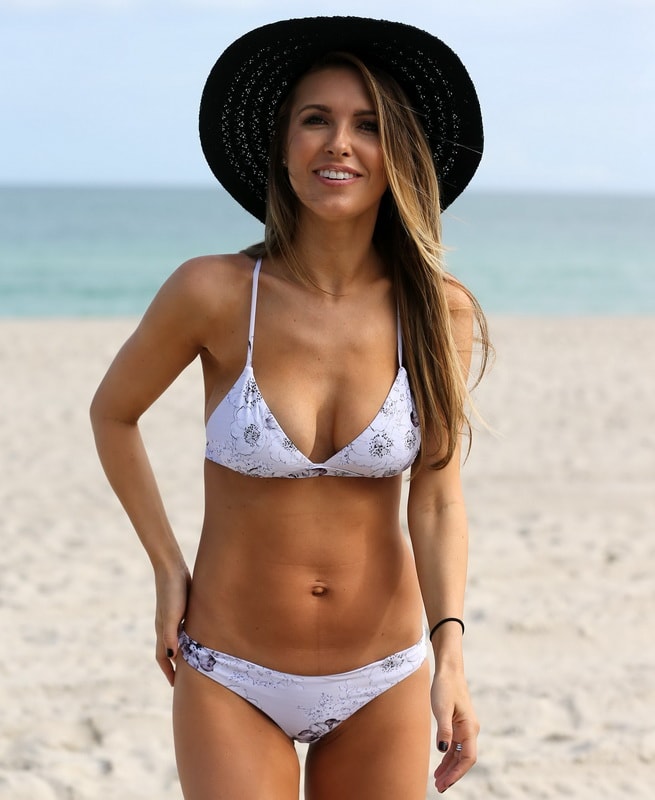 Start dancing people! Most likely if you practice long enough you will get a gorgeous body like Audrina's, who dances with the stars. Audrina Patridge though has been cute since we first laid eyes on her. And oh boy, do we like to lay with her, on her, over… You get the drift! Here she is adding to our beach gallery in a white bikini on the beach in Miami. I guess she went for a photo shoot vibe looking at the camera, flirting with it, smiling innocently. You can tell even from the way she plays with her hat or she enters the water in a gentle but studied way.
That's what all the years as a reality TV celeb will get you. Instead of having fun splashing water everywhere, basking in the sun, slipping body parts by "accident", everything is directed and carefully staged. But we don't mind, with such a cute ass and natural boobies, hell, stage a sex tape and we'll be grateful!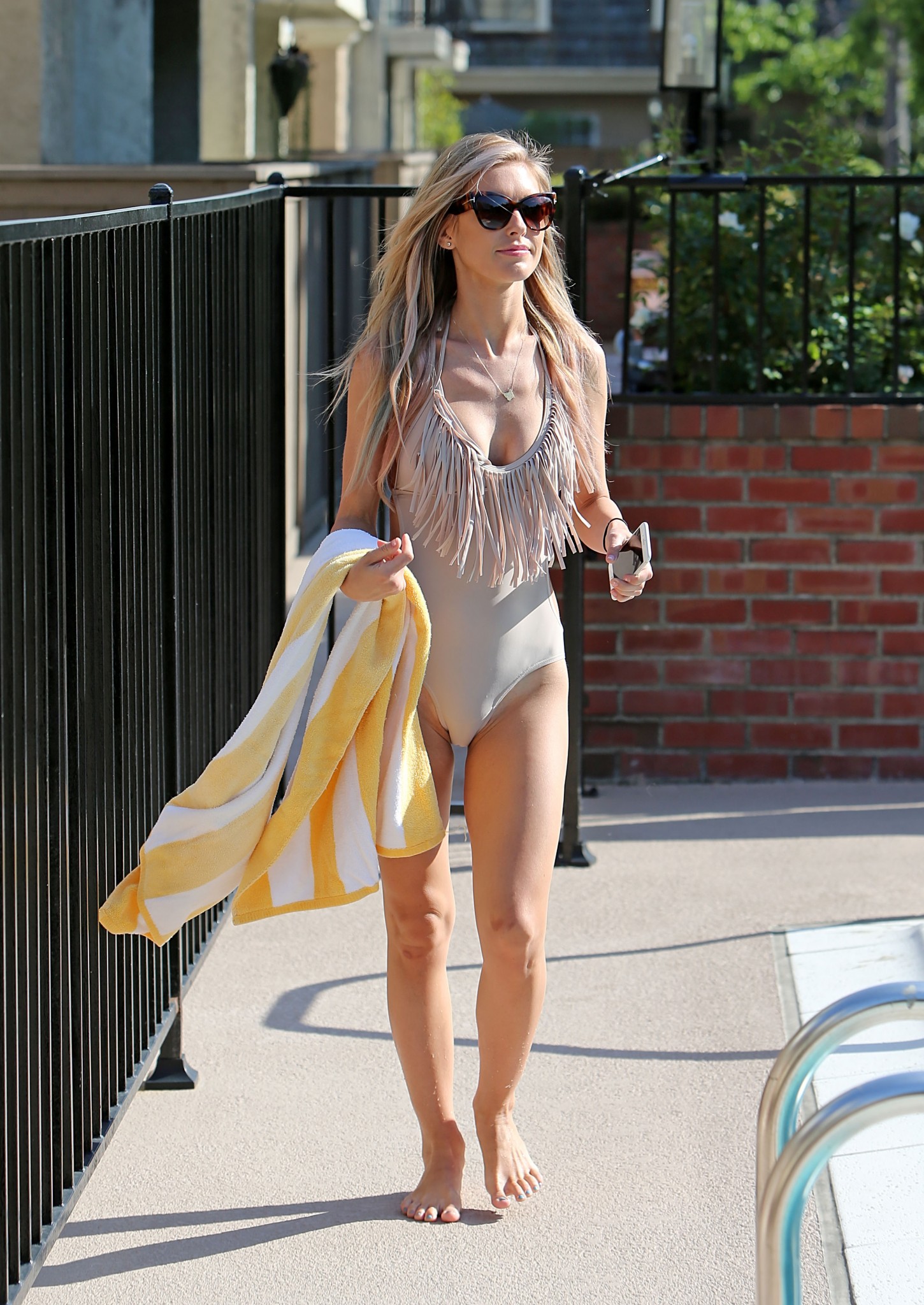 A day at the pool in Los Angeles is not what you would expect when Audrina Patridge decides to wear this swimsuit! Looking at it you would say fringes, fringes, fringes! But then its nude…the color, it has no back, and is as tight as ever! Proof stands the nice cameltoe, enhanced by the high waist line of the bathing suit! The Hills star is soon turning 30 but she can still turn our heads around, especially when she slips something to the camera! We'll take this cameltoe for now, but we do expect more!