Articles Under:
Chloe Ferry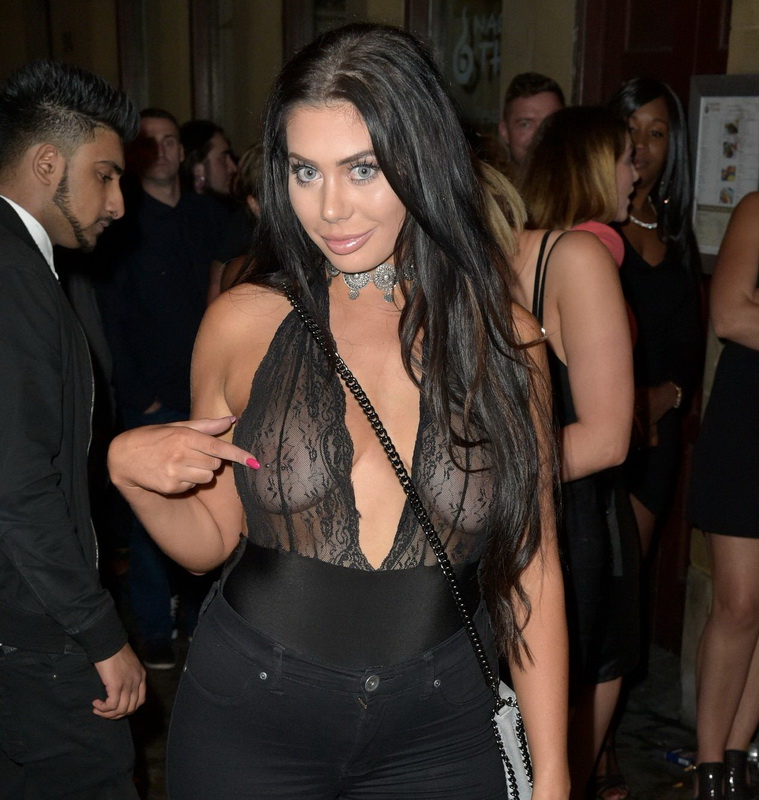 She's pretty damn drunk !! Well, she was sober when she choosed the outfit for the night, so we can consider that she wanted to share her pierced nipple with the rest of the world. Otherwise, she wouldn't have been braless under a see-through top, don't you think? A source told me that the gallery was taken in Newcastle and that Chloe Ferry was out with a friend, probably to have some drinks (and who else / cares what else) …
As you can see, these two babes had a wild party that night! Girls just wanna have fun! Mna, whatever! Let's talk about Chloe! Those nipples can make any men happy as hell and her natural (not big, not small) tits are pretty hot, if you ask me.  And she has a large butt that goes very good in the bedroom. Prrr, nice … 10 stars for her, taken from my 5 stars rating.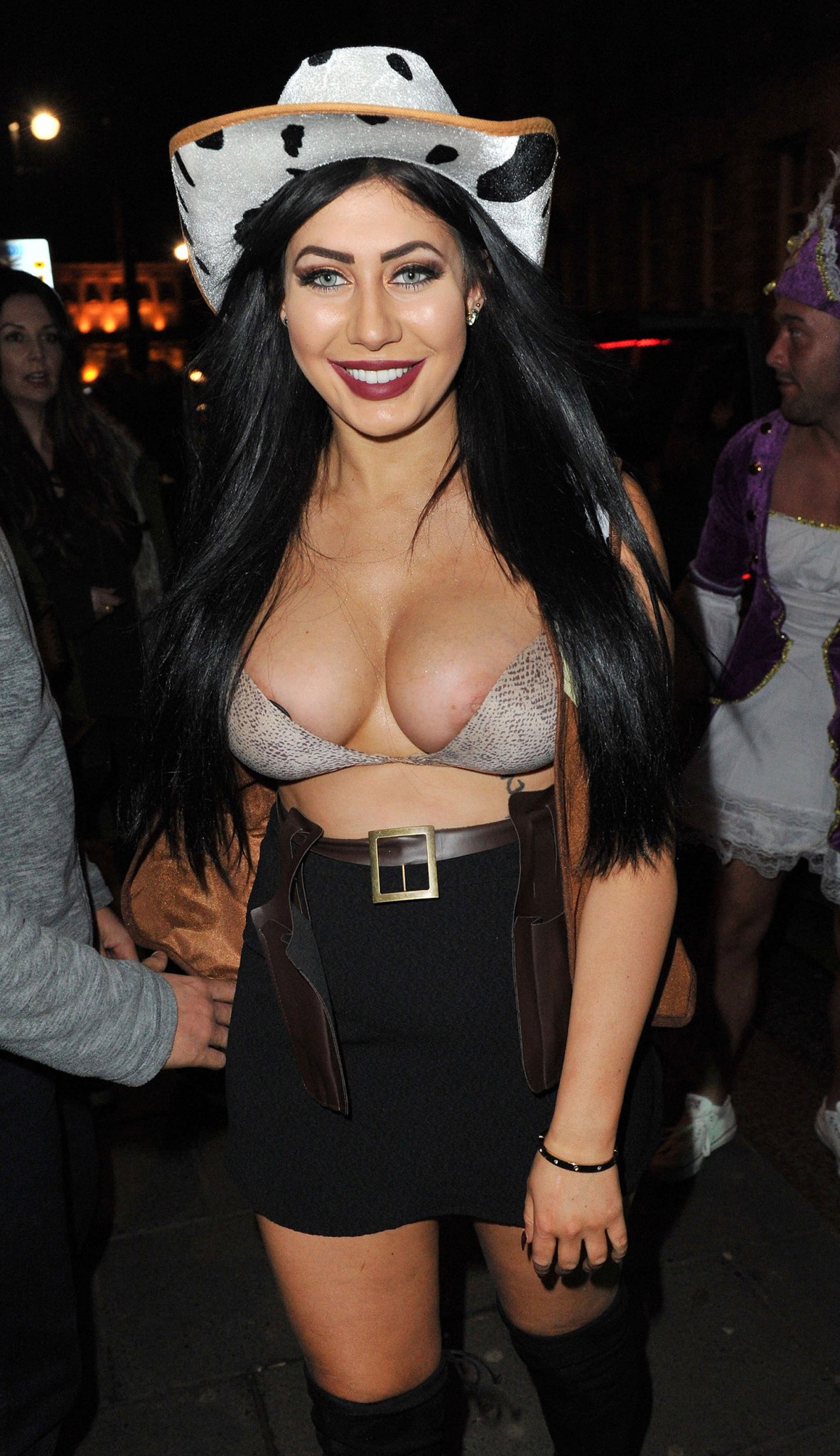 Geordie Shore star Chloe Ferry drunk, showing a nipple slip and an upskirt while leaving Madame Koo club in Newcastle.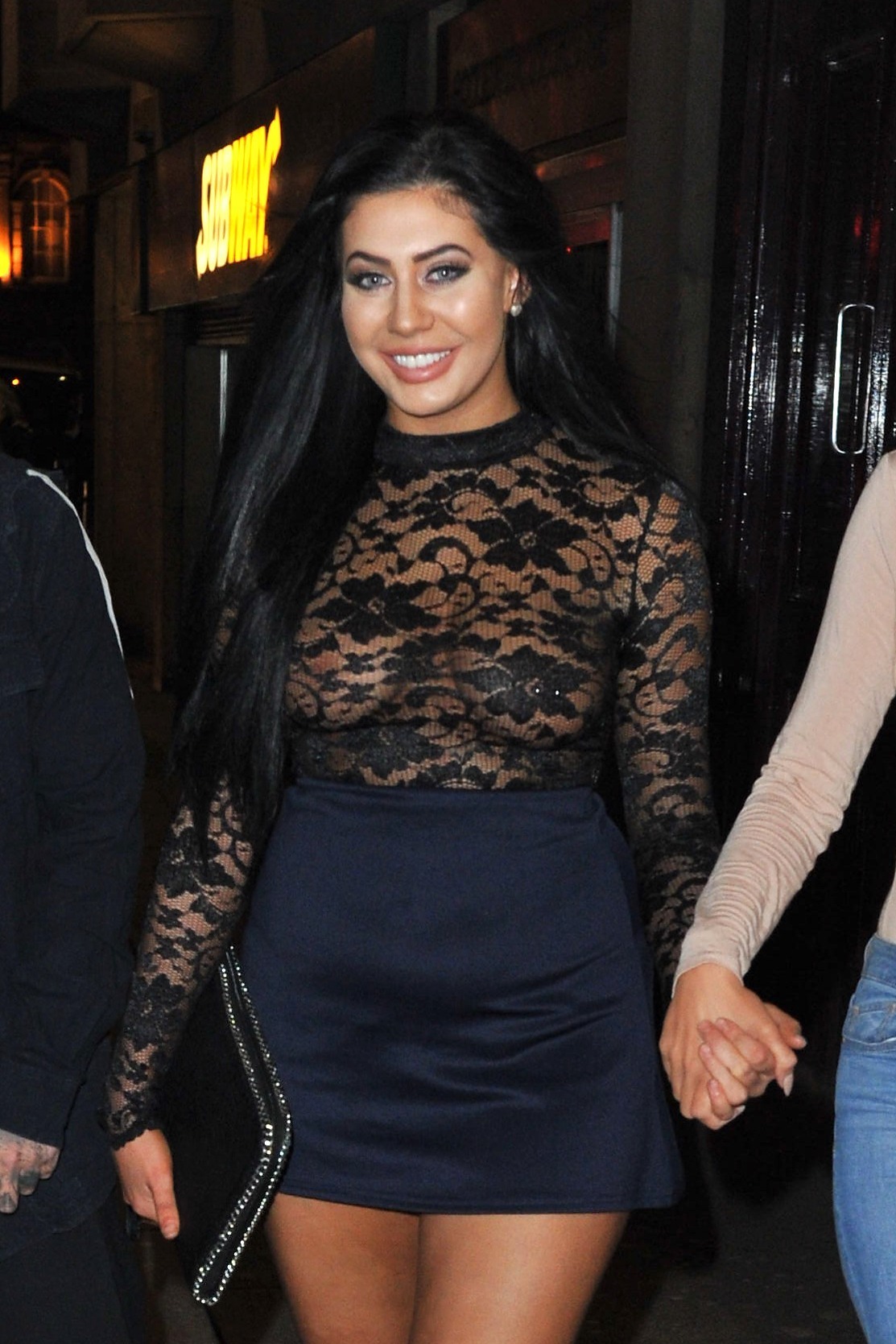 Chloe Ferry, the British "Geordie Shore" reality star, out and about, wearing nothing but a lace top, showing her boobies (pierced nipple visible too!).