Articles Under:
Victoria Hervey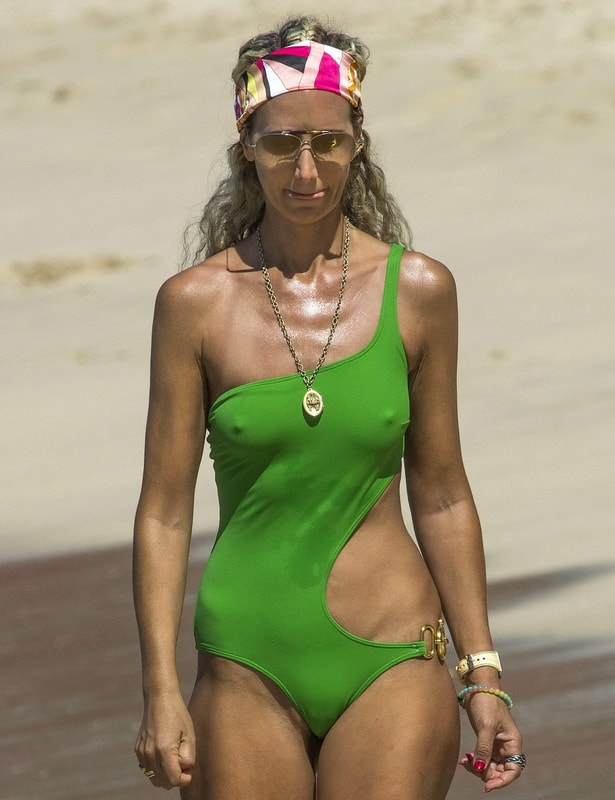 Looks like someone learned something from her last appearance on the beach. We last saw Lady Victoria Hervey in a white swimsuit here, exposing some titties and nipples. And since the internet liked it, here comes a new batch of pokies, in a one piece bikini, still on the beach in Barbados. She chose a bolder color and I must say that green look good on her tanned skin and blonde hair. Also an improvement from last time, her braids are almost loose and her head looks normal.
Her overall appearance is lovely, after all she is over 40 years old and her fame came in waves, to say the least… Kudos to her choice of swimsuit with all that cutouts and bikini shape that shows her ass as well. Not to mention the cameltoe from that tight bikini. I must say, for how skinny she is, her cameltoe is quite visible and enjoyable. She is also enjoying herself and dips into a little water fun while we dip closer to the screen…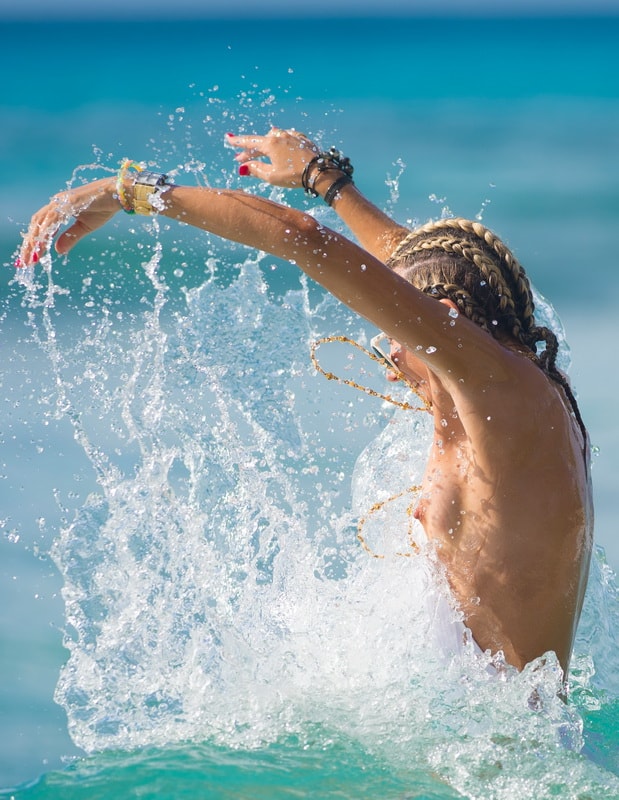 This time of the year, when celebrities hurry to warmer places, we are bound to have a mishap or two, and today we bring you one. It's Lady Victoria Hervey's swimsuit malfunction! Even though it's a bit too much to call some ladies celebrities, I won't change the status-quo of their status now and leave lady Victoria to her fame. Meanwhile, let us focus on her nipple slip! She wore a white swimsuit on the beach, in Barbados, with a low-cut back and a deep-plunge cleavage. I guess her nip slip was because of that cleavage?! Unless it was staged, but it's good either way!
Granted, she doesn't have the best looking chest and her tits go towards the small sizes, but a tit is a tit and a nipple a nip! They deserve our love, it is after all the holiday season! I will overlook her braided hair as well, and put it on the Barbadian style she tried on. It is better to appreciate her strengths, like that mean ass or the cold nip that fought to escape to our screens! Good job, little guy!