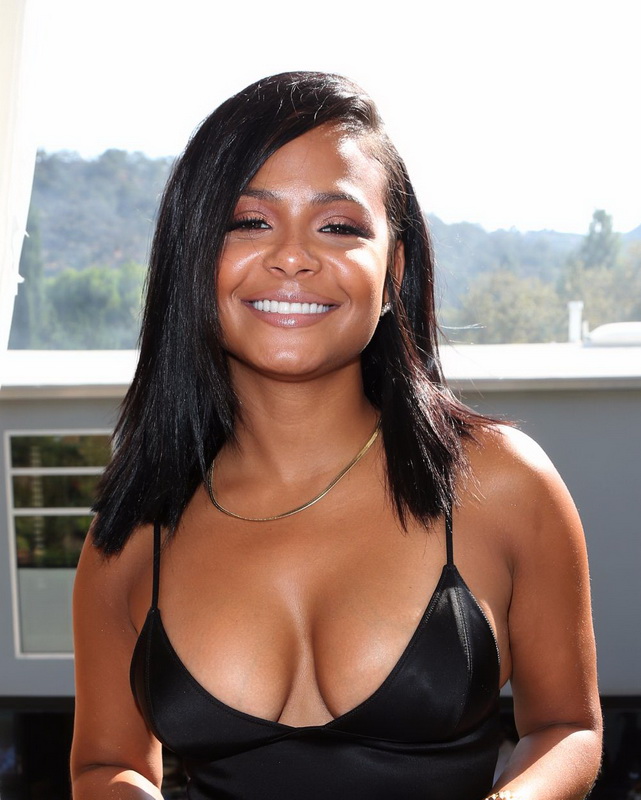 Oh! Spoiler alert! You'll see Christina Milian's tits! Well, not exactly her tits, but a very deep cleavage. That top she had on her at "Good Brother Clothing" launch pool party in Hollywood allowed us to enjoy that awesome rack she has! And this woman is beautiful by all means, without any doubt! I am pretty sure that no one on earth could say different about this angel …
She's a MILF. If you don't know what MILF means, hit UrbanDictionary and find out. I am not here to teach you anything, but only to share with you some hot galleries with hot famous sweethearts from around the world. We love MILFs, because (in theory!) besides the sex-appeal, they should have experience in the bedroom.
In the gallery, you'll also see Karrueche Tran. It's not important, so don't pay too much attention! I advise you to keep your eyes on Christina.