Demi Lovato Possibly Pantyless At The 59th Grammy Awards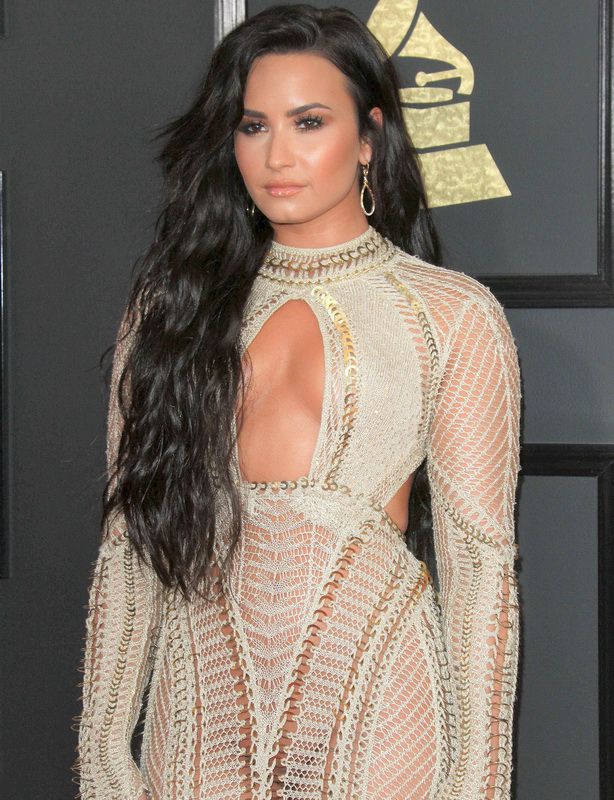 In preparation for the Oscars, I thought we could check out the 59th Grammy Awards in Los Angeles, some two weeks ago. And oh boy! Am I glad I did! We would almost have missed out on Demi Lovato in a lovely dress and with possibly no underwear. I'll take the possibility and raise you a see through material. I mean just check out the lines of her inner thighs, as they come close and meet… Where could a panty hide beneath all those strings do that we wouldn't see it?! I don't know, Demi Lovato, but you sure as hell got us all curious!
Another noce feature of the dress is the cut out cleavage. I must say, it has an unusual shape but it shows some nice boobs that remind me of apples! They are medium size, firm and juicy! I'd take a bite at 'em! And with her looking so serious and cocky, some screams and moans would be just perfect! I "lovato" her!