Dua Lipa Showing A Deep Cleavage At BBC Radio 1's Teen Awards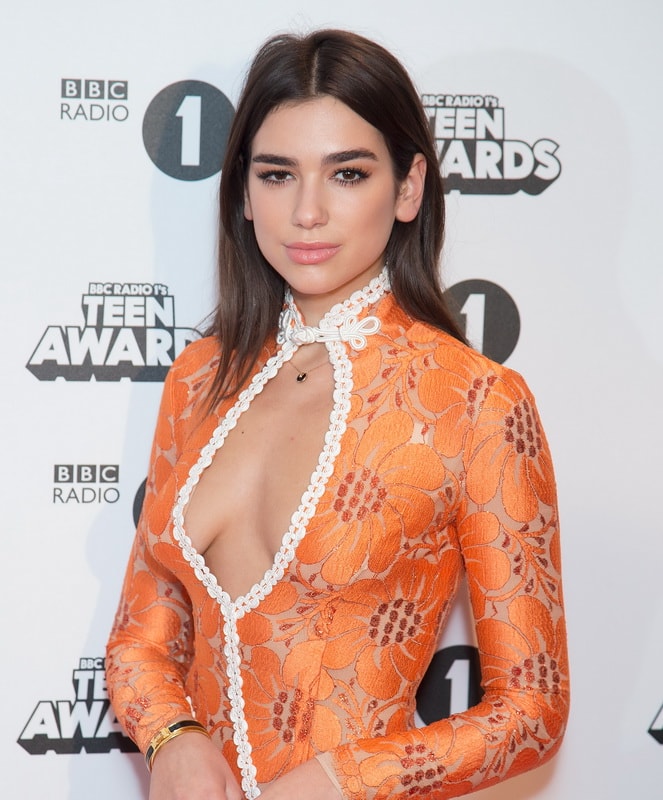 I love all sorts of events, don't you also? My favourite ones though are the ones celebrities attend – this wouldn't be Celebrity Slips otherwise… Luckily, they take place all year long and only a few days ago we had the BBC Radio 1's Teen Awards in London. Just think about it, Teen Awards – then come awards for adults, and then some other type of awards for adults… I think the Teen ones are a good place to start and to see who will be the next star.
Just take Miss Dua Lipa here, an English singer aged only 21. She boasts a lovely cleavage, braless of course. If this is how they make teens these days allow me please to subscribe. Young tits, young meat, nice music, what else is there to life? Well not much except two lips, burning with desire…and I am not talking about the ones your mamma kisses! I know it's only her name, Dua Lipa, but it gets me so excited when I think of lips… Hope you feel the same after you enjoy the UHQ gallery.