Elsa Hosk See Through To Nipples At VS Fashion Show Viewing Party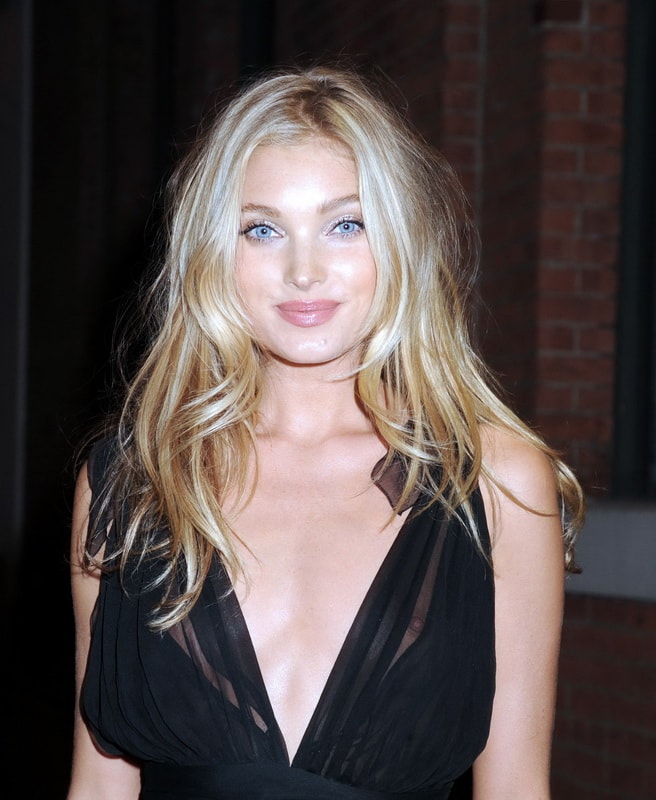 Holiday season is fast approaching and all sorts of offers are available. So please allow me to give you a two-for-one gallery of Elsa Hosk and Martha Hunt at Victoria's Secret Viewing Party in New York City. Oh yeah! They are both models, tall, skinny, blue eyed blondes and over 27 years old. Their age is a definite plus as they had the time to gain experience…all sorts of experience…and they are also in really good shape. I mean really, really good! You don't have to believe me, just look below at the girls and their revealing outfits. And apart from gorgeous, angelic faces you will see through Elsa's dress to some hard nipples. She paired her see thru dress with over the knee black boots which are really kinky and tasty pokies!
Martha, on the other hand, opted for a dark blue dress and feminine sandals. Both girls posed like the true angels they are and they surely fulfilled a lot of menage a trois  fantasies… I mean, let's be real, you have two Victoria's Secret Angels holding each other and smiling to the camera… For me, things go only one way! If you are also outspoken, share yours after the picture viewing break!