Hayley Hasselhoff See Through To Nipples At Just Jared's Halloween Party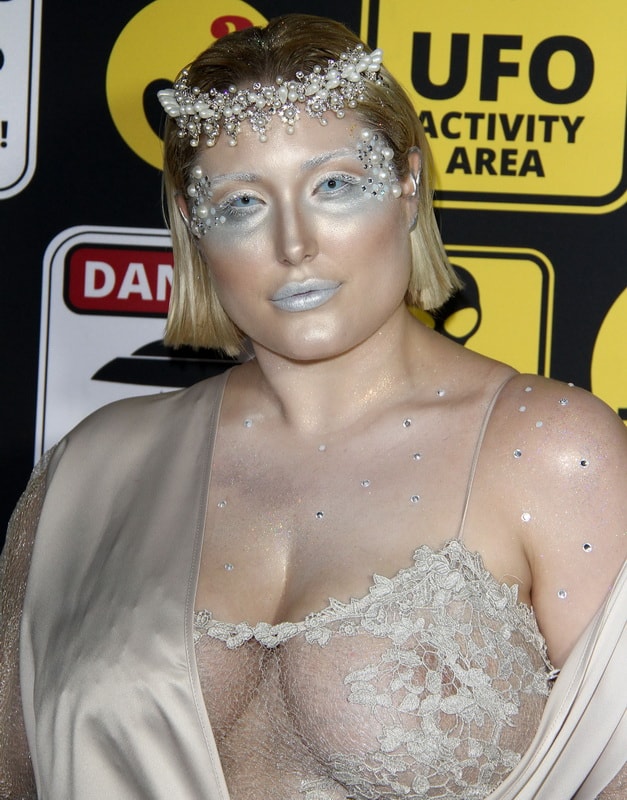 You know what is great about plus size models? Come on, it's right here staring you in the eyes… The tits are also plus size! And that is a treat for all the boobies lovers out there, including me. Continuing a freakish Halloween collection in our gallery is Hayley Hasselhoff in a see thru…something! Don't make me name every piece of clothing, let me enjoy! Her big boobs fill my screen and her nipples are all exposed.
I also like the make up she wore at Just Jared's Annual Halloween Party in Los Angeles, but nothing beats my love for big boobs. And, my God, she has them! The see through lace gives way to nips big enough to go to college..suckling college if it were up to me! You could practice and practice and still have a playful tit and nip left. I am not so sure about the satin cover up, it feels she clung to it in front of the cameras, but I bet it comes off, showing a beautiful big chest, maybe even more… Go plus size! Go boobies!