Jasmine Waltz Boob Slip At Catch Restaurant In West Hollywood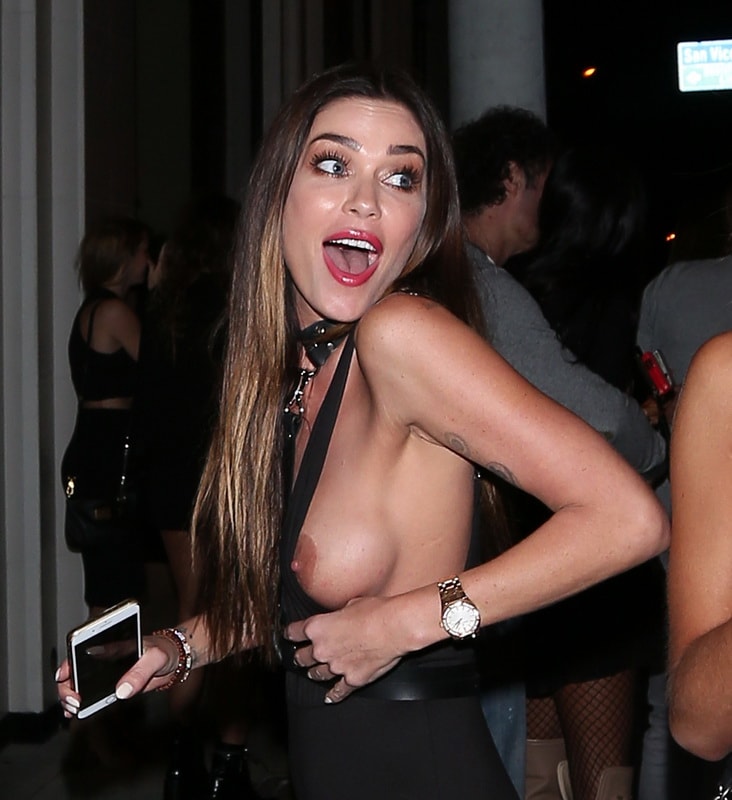 Look who just waltzed it! No one other than Jasmine Waltz with her big boobs! She was at Catch Restaurant in West Hollywood – that place gathers more celebrities than honey attracts bears or flies… And we are nothing but delighted with this girls' appearance! She had an all black outfit, tight and revealing! She also experienced a wardrobe malfunction, or how you all know by now, a boob slip! I think drum rolls were heard when that thing broke out, fireworks and music started, people went crazy!!! By people I mean me, you, me again :) But cmmon, seriously?
That was an accidental slip? That thing was designed to let the tits go loose! And let's say "Job well done!" to Jasmine for picking it out! Not only her breast was visible as day light but would you look at that pointy nipple with it's huge areola? I don't know what you like to eat or drink, but I would definitely eat that up!
Enough talk! Just watch, click, expand, expand, expand…