Kate Bosworth Sexy In Red Bikini On The Beach In Mexico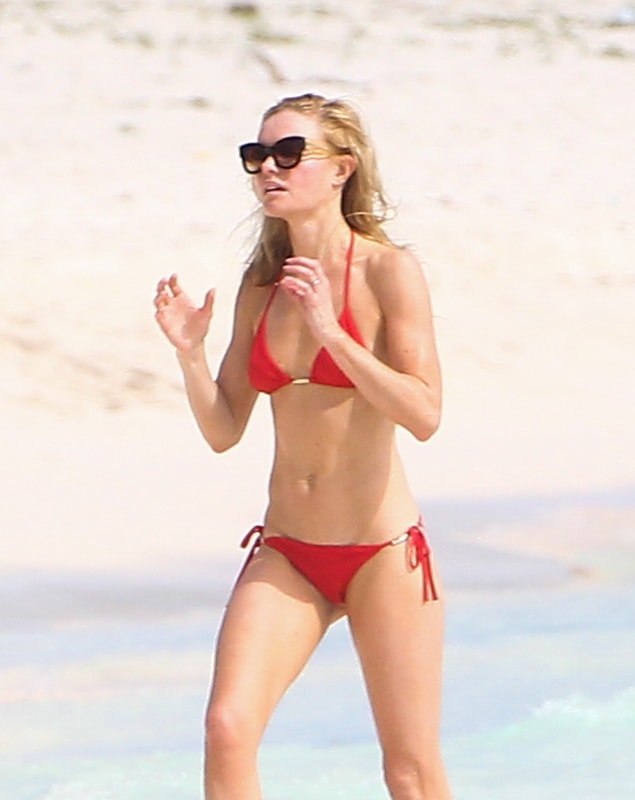 Let me just start by saying that we regret the quality of the pics below but this was as close as the paparazzi could get to the hottie Kate Bosworth. They shot the pics at a great distance but I reckon you can see pretty well this beauty. She spends her vacation with her husband on the beach in Mexico. It is after all the end of the winter holidays, it's only fitting she went somewhere warm.
And we are glad to see her sexy ass in a two-piece, red bikini. Kate is in her mid thirties but her body doesn't show it. In fact, she could easily pass as a 20 something girl – with that skinny body of hers. She is lean and toned, with a sassy look about her, sunglasses on. I know she is best known for her blond hair, blue eyes angelic appearance and not her tits… But I must say, even though they are perky, they seem smaller than on the red carpet… Still, she looks great in a bikini and I'll keep an eye on her chest just to be sure!