Keke Palmer In A See Through Lace Sheer Top In New York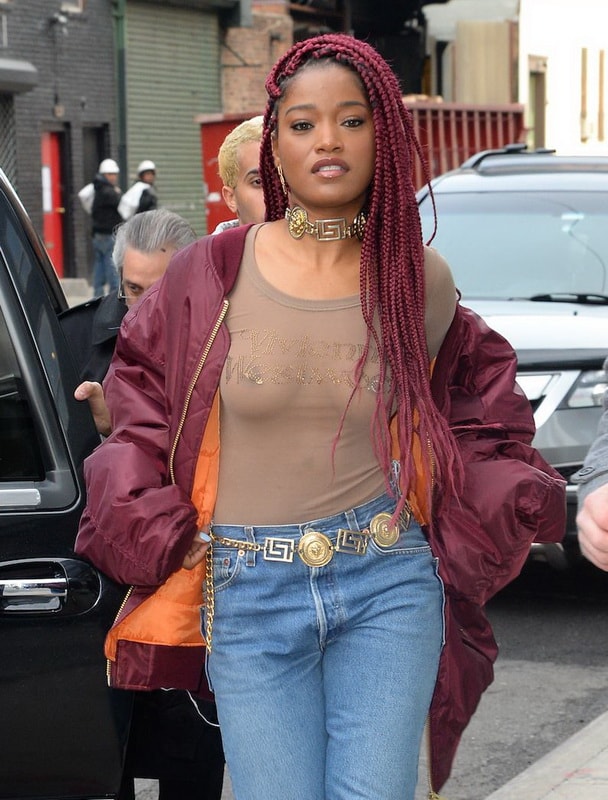 Well slap my face and stare again! Are those free boobies? Are those tits hanging loose? Are those nips sprouting through the blouse? Blouse is something too much to call the entirely sheer Vivienne Westwood Top that Keke Palmer wore. She arrived to give an "interview" for Beats 1 Radio in NYC on Tuesday. Did you notice the quote marks I put on interview? Well that's because I bet everyone was focused on what she had to say…not on those breasts visible as day light! Ooops, I did it again! I should cut back on the sarcasm because she did wear an oversized Maroon Bomber Jacket, matched with jeans and Versace accessories.
So it truly was an impressive outfit despite the freebies. And we should also give her a big thumb up for being extremely confident, while going braless and posing to the cameras. I should also mention she is only 23 so she has a long way ahead of her, let's just hope her goodies will look this good for the rest of her career. Or should I say "career"?! Never mind, just check out the pics!