Kelly Bensimon See Through Top On A Set Of A Photoshoot In New York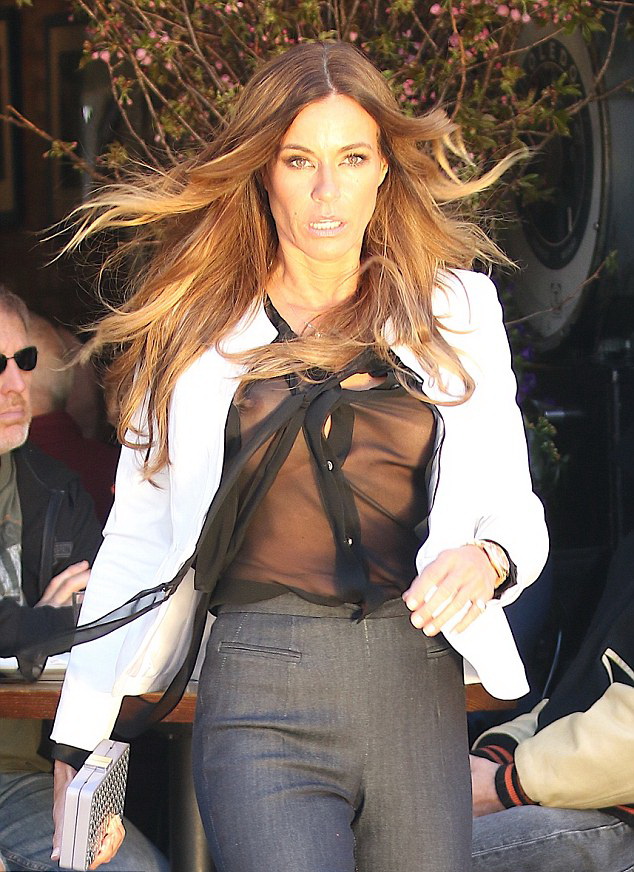 We'd ask Kelly Bensimon "why so serious?", but we guess it was quite a difficult photo shoot… having to manage all that hair, a crazy walk, and being a gorgeous mother of two! We applaud her choice of a black see through straight to the nipples, I mean it doesn't get more sheer than that even on a set of a photo shoot in NY!
And then she flaunts the longest pair of legs we've seen in a while, to please everyone's dreams! She is one real housewife we'd love to see wearing sheer clothes more often, only for the obvious reasons: some big perky breasts, slim, long legs and golden tresses, fit for a queen!