Kylie Jenner Camel Toe And Cleavage As X-Tina Party In Los Angeles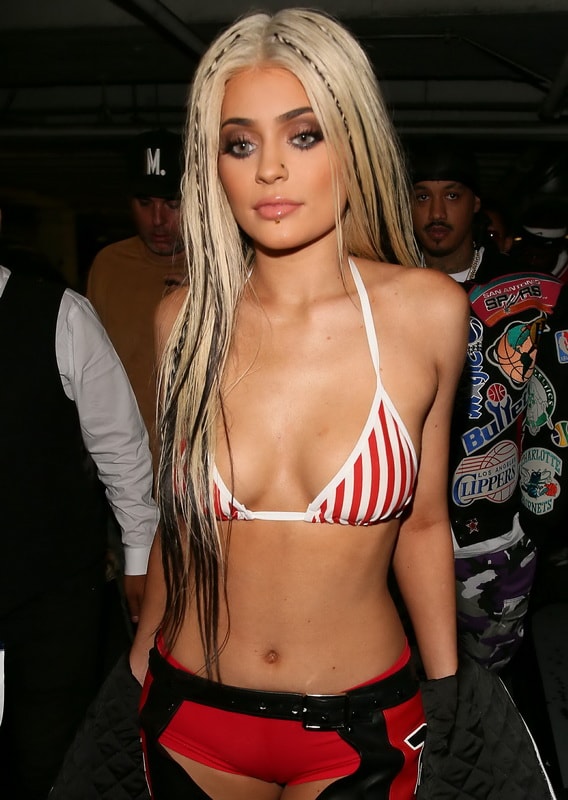 Following in the Halloween costumes series is Kylie Jenner going as X-Tina at Bootsy Bellows in Los Angles. She went with TyGa who was dressed in the American flag – but he is least important now, because Kylie is a hottie in a dirty costume… I mean this outfit was as scandalous as they came back in 2002 in Aguilera's video for "Dirrty" and let me just say for those who don't remember it, Kylie brought it back to life perfectly for this Halloween party! If you look closely you can see it shows everything including a camel toe… From top down she is wearing only a bra, so I don't think saying she has a deep cleavage counts. I mean her all upper part is showing except nipples… Red shorts cover her sweet booty, and she completed the outfit with appropriate make-up and hair do.
The almost 20 year old hottie paid a tribute to Christina Aguilera, but if I am honest, I like X-Tina's look better in that outfit. She had a series of almost nude pics back then and played the part convincingly! A hot, dirty blonde! You can also pick your favorite from the two and leave a comment below.