Mandy Moore Cleavage At The 74th Annual Golden Globe Awards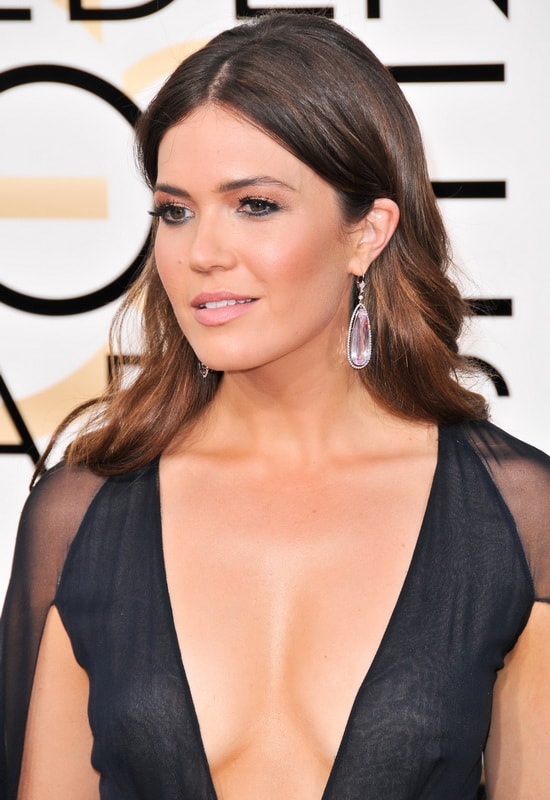 And the Awards continue! Thank God! Joining us from the 74th Annual Golden Globe Awards in Beverly Hills is hottie Mandy Moore! I must say, I remember a few roles she had both as a mean girl and a darling one. And her cleavage is antagonising as well, just like her characters. If you are asking why, it's because her cleavage is deep and wide and and deep again, but it also has a downside. It doesn't show her tits, or a nipple at least… We only get a slight hint of puffies. I guess that's better than nothing?!
She has her smile on and her hair is let down so she is a welcomed presence in our gallery! But what makes her so hot, despite not showing that much, is her look when she is not smiling. You know it, she has her mouth barely opened, with a perverse face that is trying to provoke us! Check out the last pics and tell me if she wouldn't make an amazing porn star!