Bella Thorne Deep Cleavage And Possible Nip Slip In LA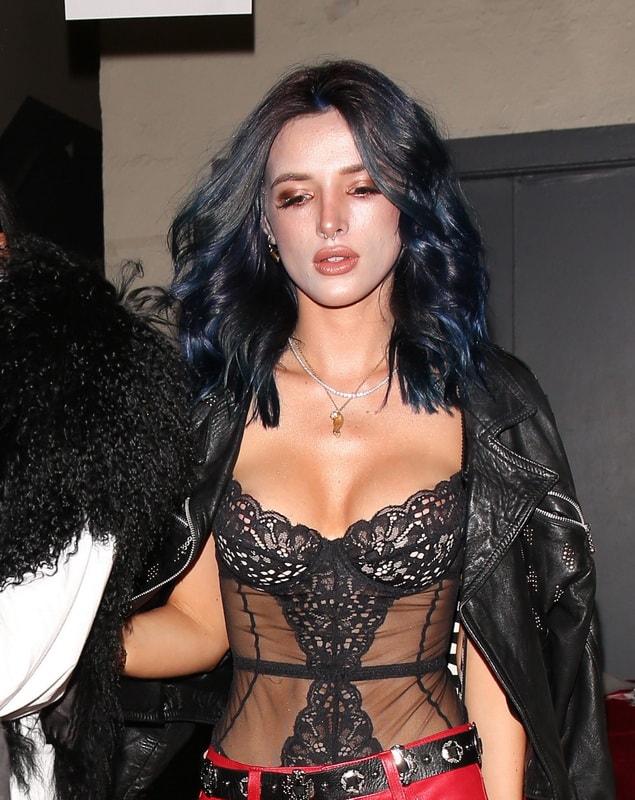 What's up with all the Bellas' that come to our gallery that they bring the 90's style back? We've seen Bella Hadid last week in a retro ensemble and today Bella Thorne comes strong in a corsage, red leather pants, and the funkiest of all, a black belt with stars and rhinestones on it… She was caught leaving Rae Sremmurd's birthday party in Los Angeles in this outfit.
Letting go of the belt, her corset in mean business with a deep cleavage and a possible nip slip. Yes, look again, it was hard for me to see it at first also. But her tits mesmerized me and after a lot of staring – I saw it. The cheeky girl, hiding everything in plain sight! You can also see the hint of her areola closely to the edge of the fabric and the nipple falls into place right at the center of the flower pattern. Also incredibly hot are her legs in the tight leather pants, such pants will never be out of style… Come again Bella, and bring back or out whatever you want!