Articles Under:
Chloe Madeley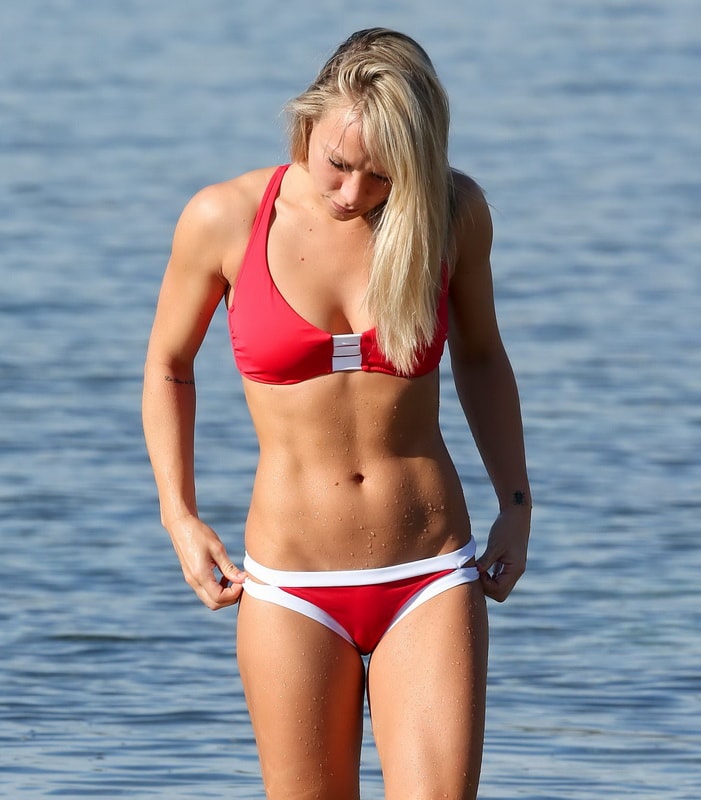 Chloe Madeley is a model aaand a fitness expert! If you don't know her British shows you can still figure out she is a fitness expert just by looking at these photos. She wore a red bikini on her holiday in Ibiza, and everywhere she turned, every move she made was to show off her toned body. She posed like it was a competition – but honey, you won us from the beginning, the only thing you had to do was to show us something, and you did.
You showed us a fat, uh sorry, toned cameltoe and that is really something! Not to mention the crazy abs or the bad ass. Let's just take a moment to look upwards starting from those lean legs, to her booty, abs, chest and Goldilocks like hair. She looks like she came out from the Baywatch movie to the beach in Ibiza. Oh, yeah, Baywatch – such good memories! I just love the beach babes…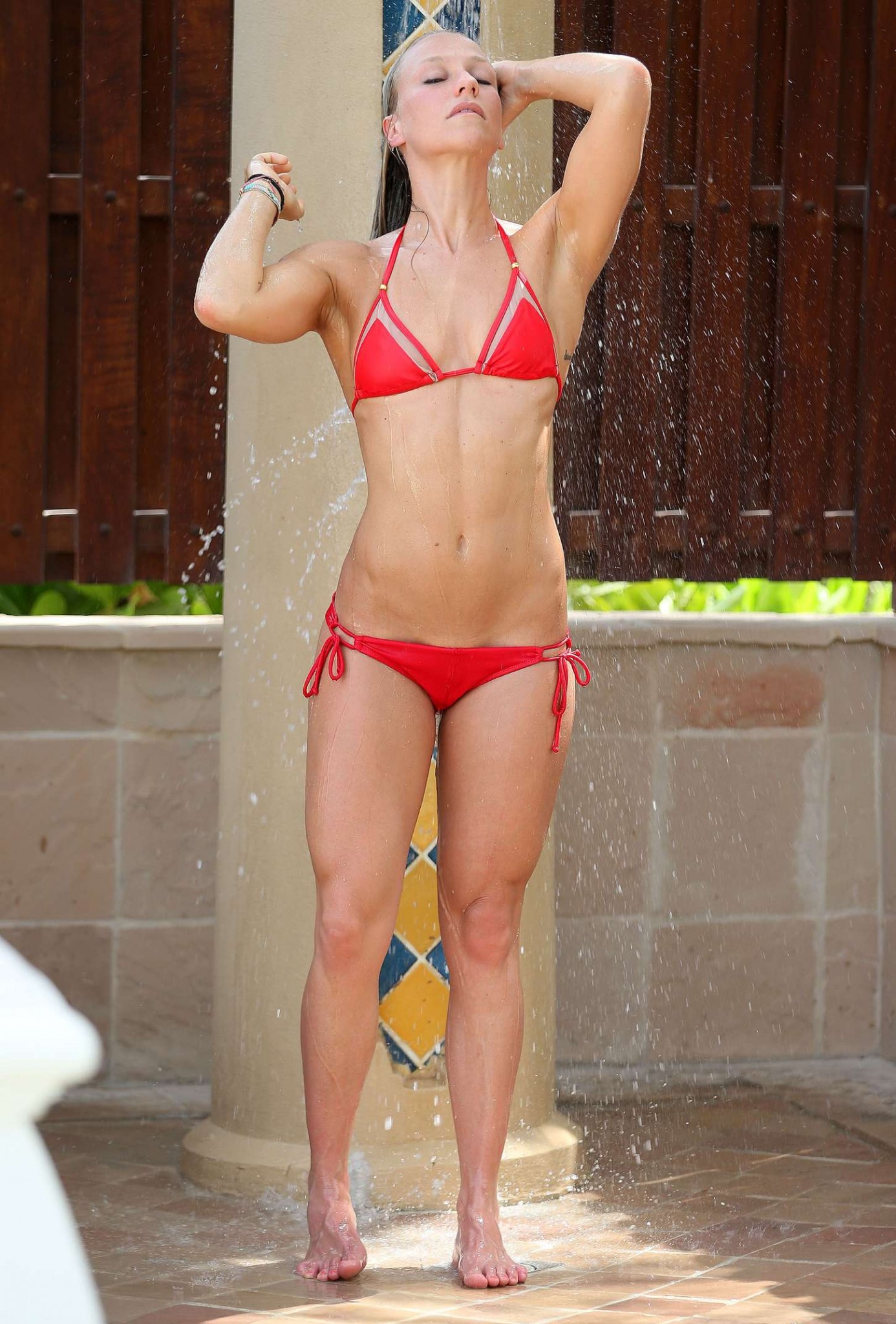 I never heard of Chloe Madeley until today but I must admit she is smoking hot. Here she is wearing a tiny red bikini in Dubai. Enjoy the pictures!