Articles Under:
Courtney Stodden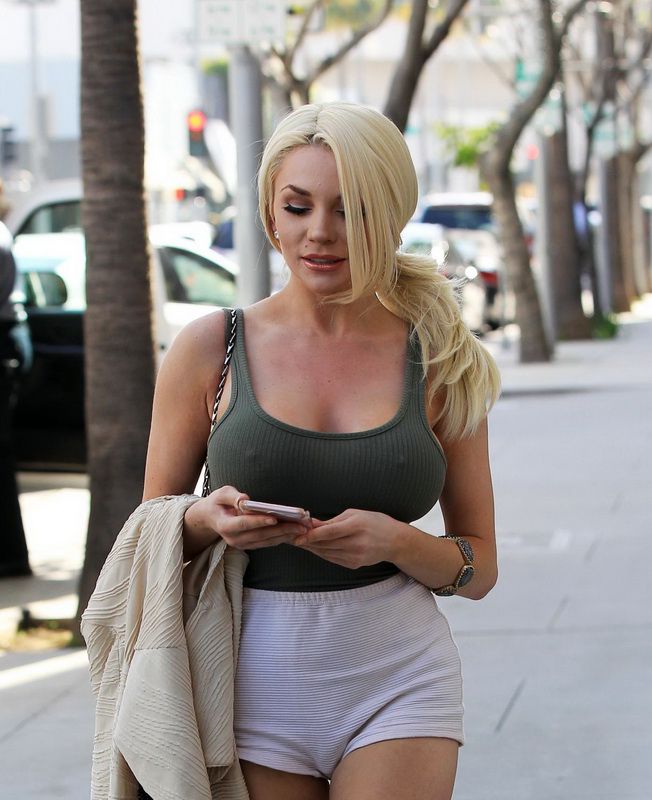 Courtney Stodden was seen wearing a green top and no bra, showing off her big boobs and hard nipples while out in Beverly Hills.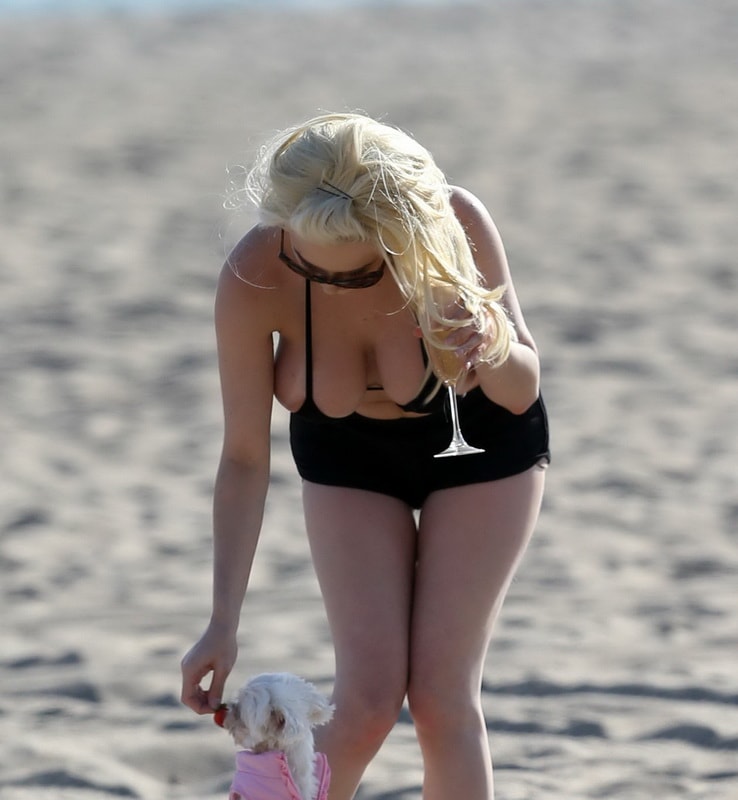 For people outside of the US or UK, Courtney Stodden is not that well known, hell, some of you will see her now for the first time here! And boy do we love first times, first kiss, first boob, first fuck, first time kissing another woman… I hope I wasn't too romantic over there, because Courtney was romantic enough smooching Doris Carabetta on the beach in Los Angeles.
They had a picnic, some champagne, some tits spilling out, some indecent poses, all looking a little bit staged. But do we mind? No, not at all, as long as she let her areola slip, her big boobs were barely covered, she made out with a woman, and they had some sexy moments which they shared with us. Her big boobs are reason enough to keep an eye out for Courtney, but she has more to offer – and show: she started with beauty pageants, married at 16 with a 50 year old actor, had some singles and reality shows, and now she is experimenting. We encourage her and hope to see more and soon!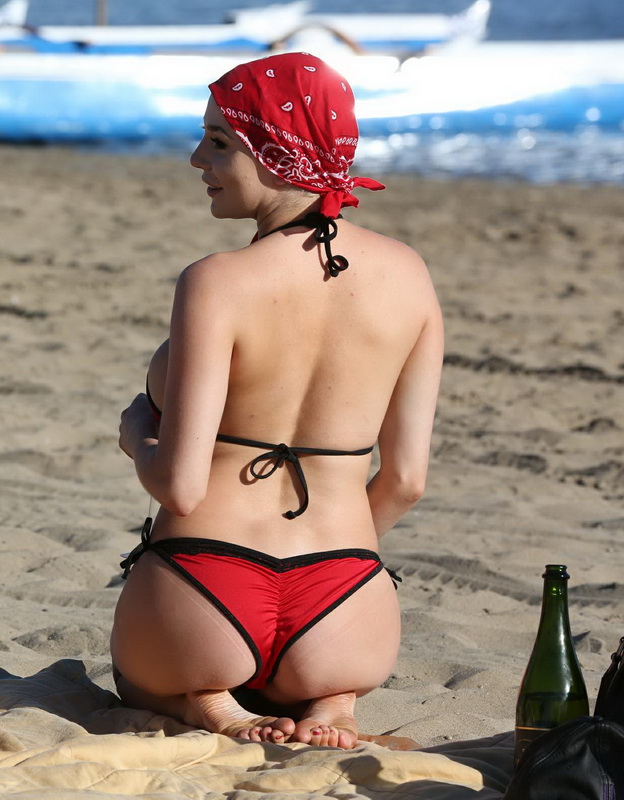 I should have called this article "Ass Shot In Venice". It would have been so bohemian! Not kinky and not sexy, like Courtney's big ass. Big as in hot, not fat. This girl is all about hotness and that is the one and only reason for which I have shared this gallery with you. As a bonus, you will also have a few areola slip pictures, besides that wet bikini going so great on her butt. The guy must be happy!
I find very chic that bandana on her head. And no, it's not a rapper thing. Only rap fanatics think that. By the way, do you want to know her age? She's 21. Some people would call her barely legal. Courtney Stodden is an American reality show contestant and at 16, she received widespread media attention after marrying then 50-year-old actor Doug Hutchison. It's all about love and love-making …