Courtney Stodden Areola Slip While Making Out In The Beach In LA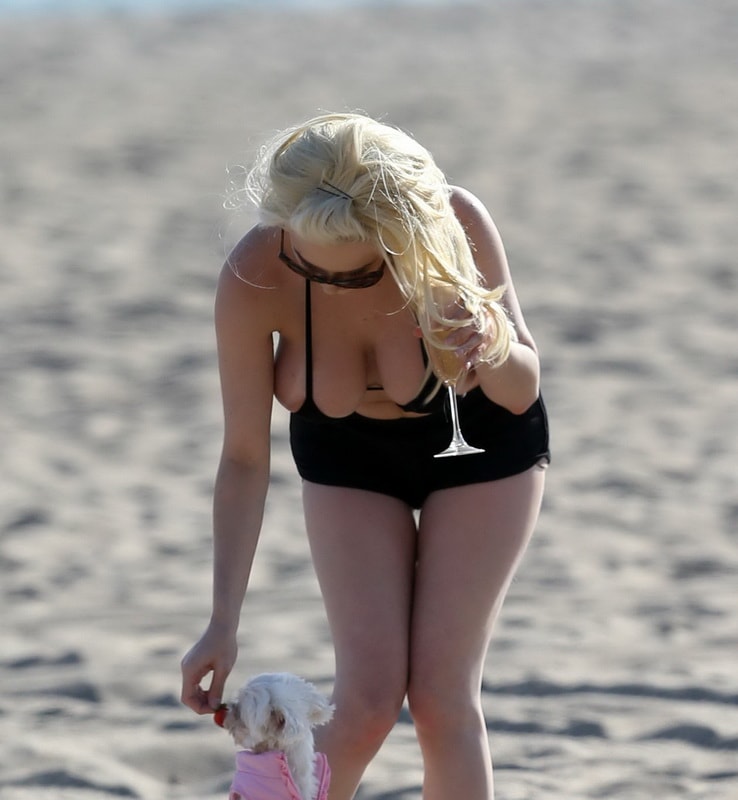 For people outside of the US or UK, Courtney Stodden is not that well known, hell, some of you will see her now for the first time here! And boy do we love first times, first kiss, first boob, first fuck, first time kissing another woman… I hope I wasn't too romantic over there, because Courtney was romantic enough smooching Doris Carabetta on the beach in Los Angeles.
They had a picnic, some champagne, some tits spilling out, some indecent poses, all looking a little bit staged. But do we mind? No, not at all, as long as she let her areola slip, her big boobs were barely covered, she made out with a woman, and they had some sexy moments which they shared with us. Her big boobs are reason enough to keep an eye out for Courtney, but she has more to offer – and show: she started with beauty pageants, married at 16 with a 50 year old actor, had some singles and reality shows, and now she is experimenting. We encourage her and hope to see more and soon!