Articles Under:
Daisy Lea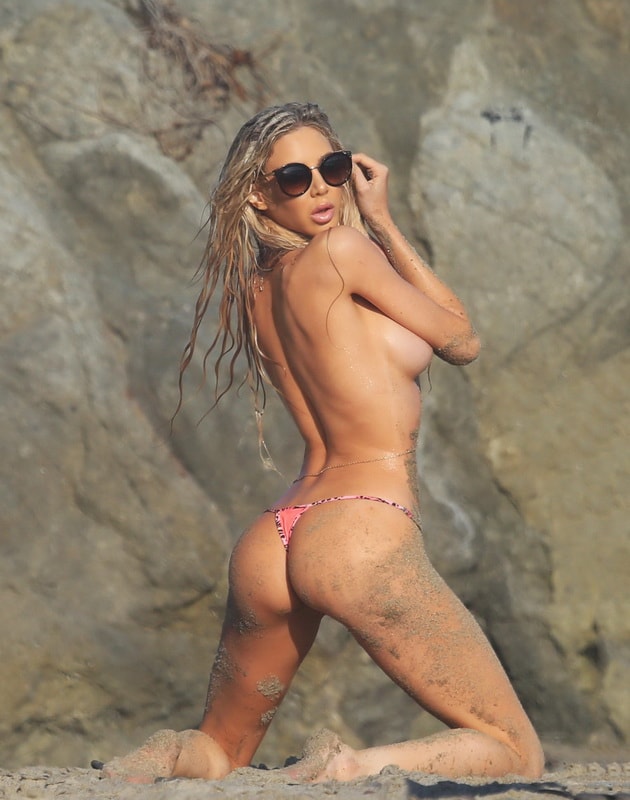 Guys, stop right here! Count 1-3-8 to slow your heart down and check out miss Daisy, Daisy Lea! Yes, you've guessed it, she is in a photo shoot for 138 Water in Malibu and let me tell you, the people at 138 Water never disappoint! Hell, they make it really hard for themselves actually, raising the bar with every tit and ass they photograph. Daisy is here wearing almost nothing and then something see through…so that makes it still almost nothing. In most pics, she is in a teensy, tiny, pink bikini thong…let's just hope it's one of her designs and other girls can buy this beachwear. And topless! She has her blonde hair to cover her good looking boobs and a few other props: one very envied bottle of water and her hands. Imagine if your face was touching her breasts like the said bottle of water! And she would lightly press you even closer…….
Welcome after the fap break! She also wears a white T-shirt on which she poured water just to make it see through. We are definitely not complaining as her fun nipples join the party! But something else may have joined the party also – look carefully for a possible pussy lip in one of the pics! If you are blindsided and you don't see it, check out her last post with us here, where her pussy was clearly visible! And you get a complete image of one Daisy playmate!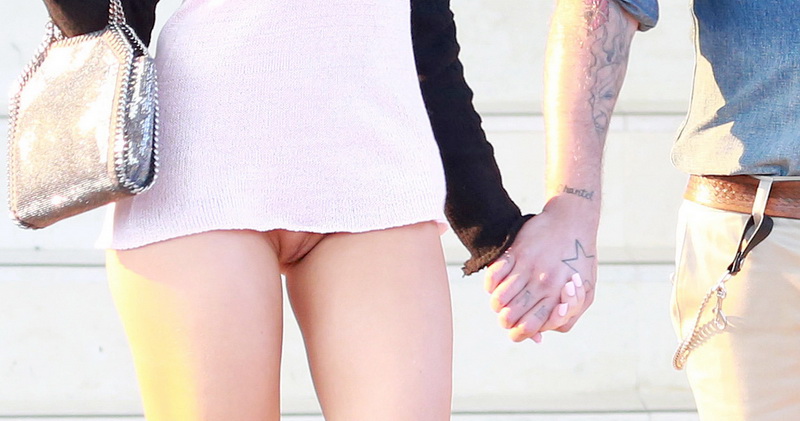 Playboy playmate Daisy Lea wearing a really short mini dress and no panties, flashing her pussy while out and about in Los Angeles. Now this is something you don't see every day. Enjoy!