Articles Under:
Kendra Wilkinson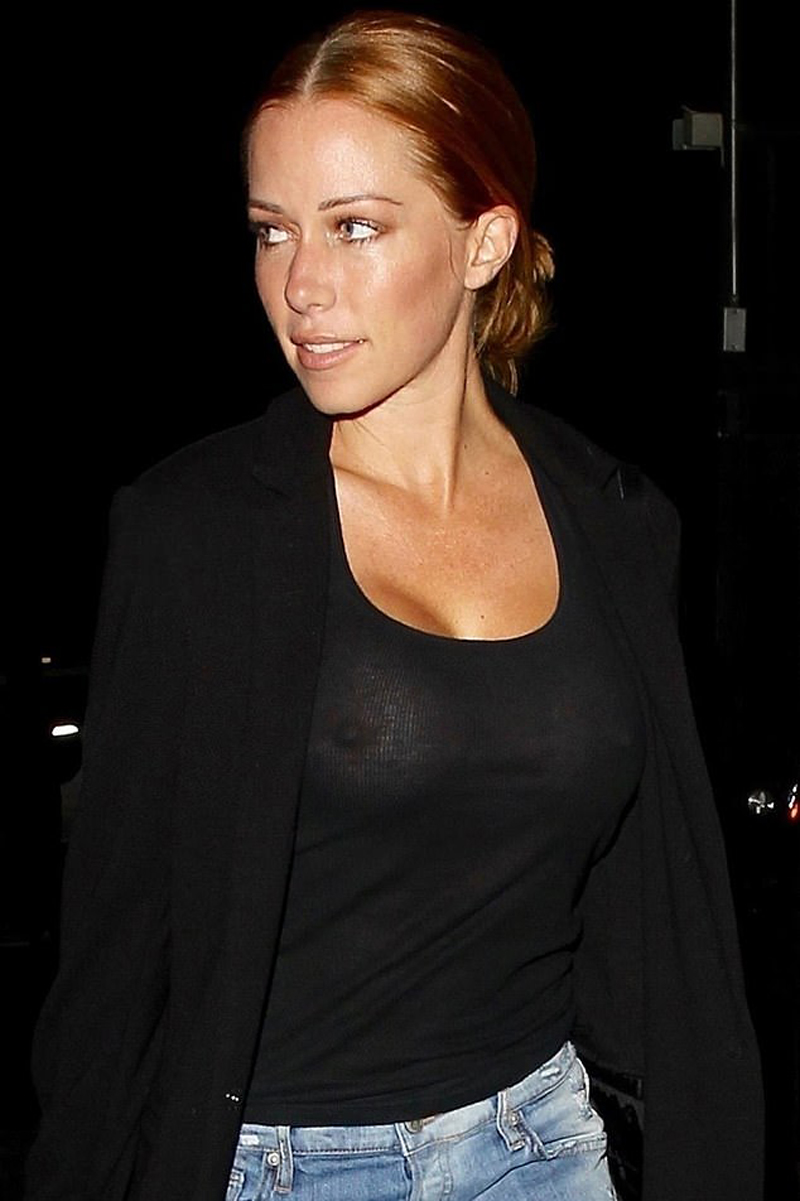 Kendra Wilkinson braless in see-thru top at Drake's party outside Poppy in Los Angeles. Kendra wore a black top and no bra, displaying her nips. Enjoy! PS: So sorry for the lack of updates. I'm in the US on vacation for another week.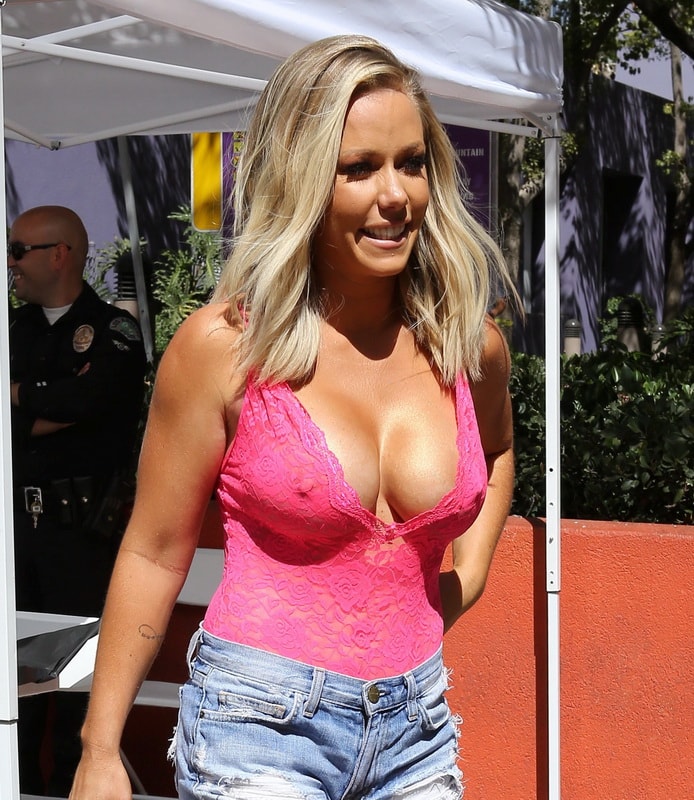 Well I just love a good cause and got really excited for the SlutWalk organised by the Amber Rose foundation in Los Angeles! I know, I know, when you first hear the name you think naughtier things go down, but it's actually a get together of people dressed up, strutting their stuff and standing up for gender equality and other important things that this sexual generation encounters. You SEX maniacs! ;)
Now you may say it's a bit ironic of me to write about darling Kendra Wilkinson going braless and enjoying her boobies, but if you think about it, there is not a bigger fan of all lady parts in the world than me! And my adoring of pokies, huge boobs, ass, legs and the occasional pussy slip is a very important way of supporting these ladies. Kendra chose a see through-ish magenta top, with a huge cleavage, but not huge enough for her incredible boobies! They look like they are about to pop! This girl is a classic blonde sex bomb and after you have had enough staring and you can check out her sex tape [here] and be supportive of her cause… I know I am!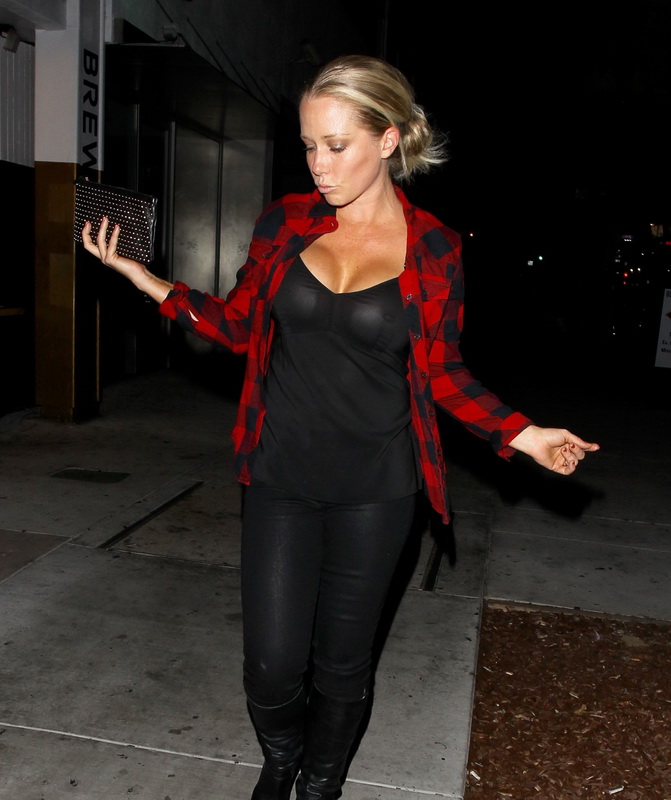 Look at 'em boobies bounce up and down! Go Kendra! The best part is that the black top is as sheer as they can make it. It's not only see through, it's showing just everything! Hard nipples, perfect shape, great size, the boobs of Kendra Wilkinson are just amazing as she leaves Warwick nightclub in Hollywood.
You can actually see why she was one of Hugh Hefner's girlfriends, those tits are savage! I might be drooling over the keyboard… or going for a quick fap soon, just looking at this post* also. I heard she likes to be on top – and she parties hard, this makes her perfect for the scenario I have in mind. What's in your scenario, is she on top going wild? Do share vividly!