Articles Under:
Shailene Woodley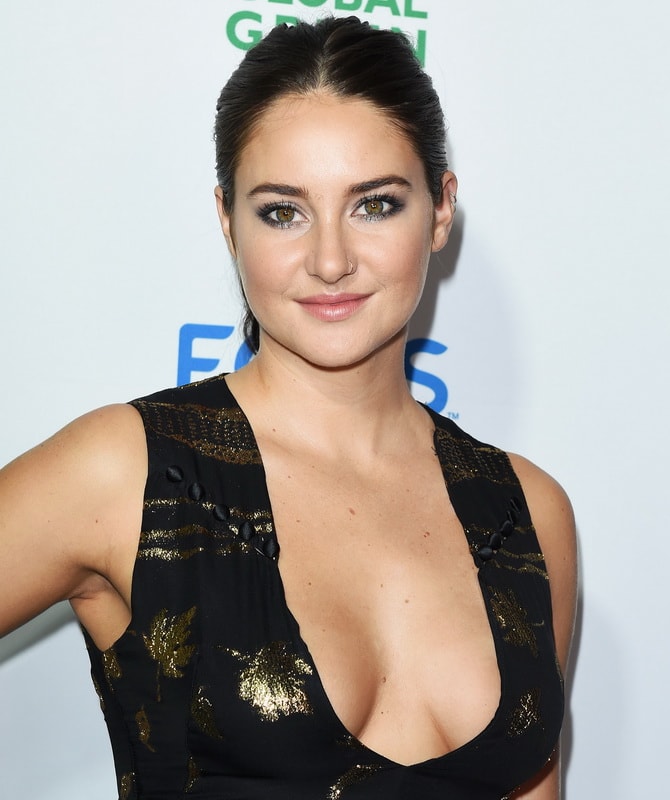 Let's all give a round of applause and show our support for Shailene Woodley in light of her recent arrest! That said, we should also applaud her choice of cleavage, a deep one, at the Global Green 20th Anniversary Awards in Los Angeles. I'm not sure, you might need a second look at her boobs, but isn't that her pink areola just showing on the side? Yeah it is! Way to go Shailene!
I love her choice of hairdo, the simple make up and her perky tits! I keep saying that going braless is the winning choice and this dress shows it! We've seen her recently in our gallery with another deep cleavage so that gives her away, she is hot and she knows it! We appreciate you coming back to our gallery, but wouldn't it be nice you showed us a little more? A full nipple or – hell, maybe a tit soon? Still, have our love and support Shailene! xoxo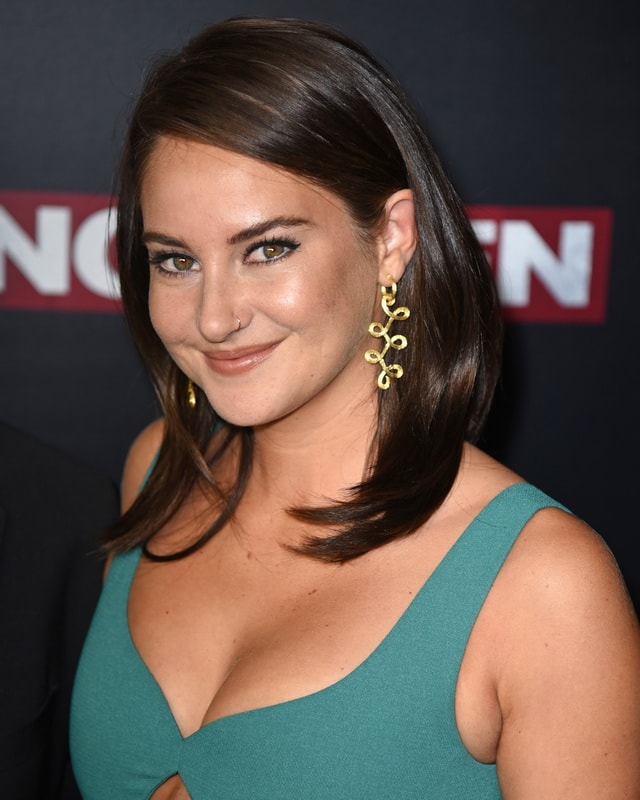 Shailene Woodley took me by surprise! I mean hey, we've seen the Divergent series, but this cleavage is out of that movie! Plump tits, round tits, gorgeous tits, tits that perfectly fill up that cleavage… We should be glad for the girls that grow up, and they grow up to be smoking hot! She attended the "Snowden" movie premiere in New York City in a turquoise dress and a lovely, laid back hairdo.
A cute face and smile, she had a nose ring that makes me wonder, is she such a good girl as she poses? What hides under that fitted dress? I would sure love to see even more cleavage, maybe some nude pics for an environmental cause, you never know how far an activist would go… We support you, Shailene!